Welcome to Saffron Walden Museum Society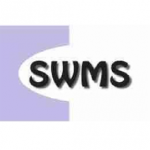 Saffron Walden Museum Society is a voluntary charitable organisation that owns the museum building – thought to be one of the oldest purpose-built local museums in the country. It also owns the extensive collections in the museum which contains items of international relevance, as well as a wealth of local and other British objects and specimens, showing our history, culture and wildlife. The Museum Society frequently acquires additional artefacts to complement the existing collections, especially when these reflect a strong local connection or interest.
The Museum Society provides an active programme of talks and events for its members throughout the year. It also acts as the 'Friends organisation' supporting the museum service.
You can join the Museum Society by downloading the application form from the "Join Us" page, or write to us at Saffron Walden Museum Society,  Saffron Walden Museum, Museum Street, Saffron Walden, CB10 1JL. General contact email address : SaffronWaldenMS@gmail.com
Visit the Museum
Volunteering for the Museum
Future Plans
Opening Hours
Christmas and New Year Opening Hours
Mon 18th Dec – Closed
Tues 19th Dec – Closed
Wed 20th-Sat 23rd Dec – 10am-4.30pm
Sun 24th Dec – Closed Xmas Eve
Mon 25th Dec – Closed Xmas Day
Tues 26th Dec – Closed Boxing Day
Wed 27th – Sat 30th Dec – 10am-4.30pm
Sun 31st Dec – Closed New Year's Eve
Mon 1st Jan – Closed New Year's Day
Tues 2nd Jan – Closed
Wed 3rd – Sat 6th Jan – 10am-4.30pm
Sun 7th Jan – 2pm-4.30pm
Then Usual Opening Hours;
Opening times from March 1st are  Wednesday -Saturday 10:00am – 5:00pm and Sundays & Bank Holidays 2:00pm – 5:00pm.
From November-February we close earlier at 4.30pm during these winter months.
Tuesdays are reserved for pre-booked group visits by schools and other parties
Closed Monday
Please pay by cash or card at our welcome desk on arrival at the museum.
Adult single visit
£2.50
Adult annual season ticket
£8.00
Concession
(over 65 or student) single visit
£1.25
Concession annual season ticket
£4.00
Children
(under 18)
Free
Free or discounted entry is also available to holders of the following memberships or passes:

Museum Website Address —  saffronwaldenmuseum.org
Map and directions
Please note that car parking at the Museum is very limited and intended principally for people with disabilities, staff and those on museum business. Public car parking is available at Pay and Display bays on-street and in the main car parks, further details can be seen on the Uttlesford Council website which lists the car parks, their charges, and offers a map that you can download.
The address of the museum is Saffron Walden Museum, Museum Street, Saffron Walden, CB10 1BN.
For Car Parking information click here
The Museum is very dependent upon volunteers to continue its daily work and to be open to the public.
We need new recruits to our teams of Desk Volunteers and Learning & Activity Volunteers. If you are already a volunteer, or are unable to – you might just know or meet someone who could be interested. So here are at-a-glance descriptions of the volunteering roles, and the staff to contact for more information or an informal chat.
Desk Volunteers
Our dedicated team of desk volunteers work a shift of between 2 and 3 hours on a regular basis, Tuesday-Friday and Sunday and Bank Holiday afternoons. Main duties are to welcome visitors, sell admission tickets and souvenirs, answer the telephone and relay enquiries to the appropriate member of staff.
Contact : Wendy-Jo Atter,
Museum Admin Officer, 01799 510644.
Email: WAtter@uttlesford.gov.uk
Learning Activity Volunteers
For those who like working with families and children, an opportunity to help with preparing and running our popular holiday and half-term activities. Because this role involves direct contact with children, a DBS check (formerly known as a CRB check) is essential; this is arranged and paid for by Uttlesford District Council. This role would particularly suit anyone with experience of teaching and helping out at schools or running clubs and activities with young people.
Contact : Jenny Oxley, Acting Curator,
01799 510640. Email: joxley@uttlesford.gov.uk
Tab content
National Lottery Heritage Fund grant to boost museum's plans for future.
Saffron Walden Museum is delighted to have been awarded a grant of £51,200 by The National Lottery Heritage Fund, under its 'Resilient Heritage' programme. The museum has used the grant to undertake studies and commission work to determine the best way of improving the museum, and to attract more people to the site, which it shares with the ruins of Walden Castle.
The museum, which serves the whole of Uttlesford district, is housed in its original purpose-built building, opened in 1835. While it is wonderful to work in such an historic Museum, with fantastic collections, there are many challenges in such an old building, and also opportunities to explore with the National Lottery funding. We need to make some major changes and attract more visitors. The Heritage Fund grant is a terrific boost and means we can start planning significant developments with the expert help we will need.
Saffron Walden Museum Society Ltd, which is a charity, is a partner in the project and contributed £10,000 as matching funding. Museum Society President, Tony Watson, said: "This demonstrates the strong partnership between the council and museum society in providing the museum. We are very grateful to the National Lottery and can now look forward to planning the museum's long-term future and financial resilience."
NOTES About The National Lottery Heritage Fund
Using money raised by the National Lottery, we Inspire, lead and resource the UK's heritage to create positive and lasting change for people and communities, now and in the future. www.heritagefund.org.uk Follow @HeritageFundUK on Twitter, Facebook and Instagram and use #NationalLotteryHeritageFund
For more details on this media release please contact Jenny Oxley, Acting Curator, Saffron Walden Museum, joxley@uttlesford.gov.uk or ring 01799 510333
Saffron Walden Museum Service
Click this logo to transfer to the Museum's own web site for more  information on current and future exhibitions, the galleries, the programme of children's activities, and other services.
Latest News
Saffron Walden Museum has an email newsletter to keep you up-to-date with the latest museum news. We'll be sending out regular emails with information about exhibitions and events and news about our collections. Click on the Logo panel to  subscribe to the Newsletter and receive future copies by email.