Join Us! See what membership gives you
Benefits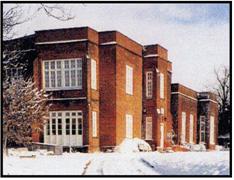 Unlimited free entry to the museum during opening hours for 315 days a year – and children get in free.
Programme of evening talks with wide ranging subjects.
Regular newsletters –  "Museum Matters" tells you about Society activities, items in the collections, recent acquisitions, articles from each of the areas of the museum.
Private viewings before the opening of special exhibitions for you and your guest
Outings to places of interest
Where possible we try to organise visits  to places mentioned in our programme of talks.
Christmas Social Evening, with a museum quiz trail.
Annual General Meeting – Attend and vote; have your say in how the Museum Society is run.
The December 2019 Christmas Party
Membership Application
Membership of the Society costs a minimum of £15.00 per per person per annum, but if you Gift Aid your donation the Society can reclaim income tax.
What is Gift Aid?
Rules since April 2002 mean that a charity can reclaim tax if a donor is a taxpayer and signs a Declaration Form. It assists us greatly – and it does not cost you any more. All you need to do is sign the Declaration Form.
To enable the charity to reclaim the tax on your donation, you must pay income tax or capital gains tax which at least equals tax reclaimed in the tax year. Higher rate tax payers can claim further tax relief in their Self Assessment tax return.
If your circumstances change or you are unsure whether your donation/s qualify for Gift Aid, write to the Hon. Treasurer at the Museum – or get leaflet IR113 from your local tax office.
You can cancel this declaration at any time by notifying the Hon. Treasurer, c/o Saffron Walden Museum.
Apply Now
Please download a membership form
(requires Adobe Reader)